Analyzing whether to sell or rent your home is a BIG deal…and it deserves careful consideration. Ultimately, the right choice for you depends on your financial situation, goals, and personal preferences. Here is a quick run-down to help you decide:
Renting Out Your Home Might Make Sense If…
You don't need the funds from your current home to purchase another home

You're moving temporarily and planning to return to the area

You think your home's value will drastically increase within the next few years

The rental market is especially hot in your area

You have the time and know-how to screen tenants, manage rent/collections, and make home repairs (or would have enough cash flow to pay for third-party management)

Rental income is part of your long-term investment strategy
Selling Your Home Might Make Sense If…
You need to use the equity from your current home to purchase another home

Rent wouldn't generate enough cash flow to cover things like vacancies, maintenance, repairs, and landlord insurance in addition to the existing mortgage, taxes, and HOA dues

You don't want to take on the risks, time commitment, and challenges of being a landlord

You're uncomfortable with the

landlord-tenant laws

in your area

A home sale would generate a large profit (and has been your primary residence for at least 2 out of the last 5 years so that you're eligible for capital gains tax exemptions)

You're concerned a future recession might negatively impact your finances
Before reaching a conclusion, it's a good idea to familiarize yourself with the landlord-tenant-law specific to your state (and in some cases, separate relevant ordinances in the city and/or county that your property lies within). You should also do some market research to get a feel for price/condition of similar homes for rent and for sale in your neighborhood.
It probably makes sense to talk with a property management professional to clearly understand what you can expect to net as a landlord. You can also reach out to me any time for an accurate estimate of your home's value should you decide to sell.

---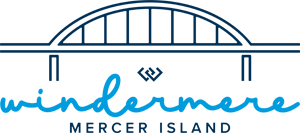 We earn the trust and loyalty of our brokers and clients by doing real estate exceptionally well. The leader in our market, we deliver client-focused service in an authentic, collaborative, and transparent manner and with the unmatched knowledge and expertise that comes from decades of experience.
© Copyright 2023, Windermere Real Estate / Mercer Island.