You want to buy a home.
Where do you begin?
When you're ready to buy—or maybe just ready to start seriously thinking about it—there's a lot you can do to prepare. Here is a checklist to help you get started…
1. Determine a Price Range
Step one is finding out your budget for your new home. The best way to do that is to meet with a mortgage professional who will review your income, assets, and credit history in order to pre-approve you for a loan. Not only does getting pre-approved allow you to narrow your home search, but it also makes your offer stronger when it comes time buy. If you don't currently have a mortgage professional, I would be happy to recommend one.
You can also use my Home Monthly Payment Calculator to experiment with different principal amounts, interest rates, down payments, taxes, and insurance to get an idea of what you can afford. Keep in mind that these calculations are meant to be estimates—interest rates change weekly and will be determined by your credit score.

2. Make a Wish List
Imagine your ideal home. How many beds/baths does it have? How big is the backyard? How close is it to the local park? Use our Wish List to guide you in your search online and with me.
3. Start Your Searching
Once you know how much you can afford and what you're looking for in a home, it's time to start your search. My online search tool makes it easy to search for homes, keep track of your favorites and subscribe to property alerts when a fitting listing hits the market in your area. I can also send you potential homes and take you to tour them in person once you're ready to get serious.
4. Know What to Avoid
As you prepare to buy, knowing what not to do can often be just as helpful as knowing what to do. By understanding the pitfalls buyers can fall into, you can identify the signs of these common buying mistakes ahead of time. Check out this article on buying homes that have been flipped, too.
---

You've found

the

home.

What now?
Once you've found the home you can see yourself living in, what's next? There are many steps to go through before you can officially call yourself a homeowner. I will guide you through this process, but in the meantime, here's a preview of what you can expect.
1. Negotiation
When making an offer on a home, I will negotiate on your behalf in order to attain the best terms for you. This can include negotiating the price, repair costs, timelines, and contingencies.
2. Purchase & Sale Agreement (Contract)

This is the legal contract you and the seller will enter into once your offer has been accepted by the seller. It outlines the terms and conditions of the sale and is signed by both parties.
3. Inspection
Once the Purchase and Sale Agreement is signed, a home inspector is hired to examine the home's health, safety, and major mechanical systems. If any issues arise from an inspection, you may be able to renegotiate.
In a competitive offer situation where you wish to waive your inspection contingency in order to make your offer more appealing, I may advise you to conduct a "pre-inspection"—that is, an inspection that is conducted before you put an offer in on the house.
4. Financing
After your offer is accepted, the next step is to get final loan approval. During this process the lender will decide if they're willing to approve your mortgage based on things like your creditworthiness and the title history and appraisal of the home you want to buy.
5. Title Report
This is a report for you and your lender detailing the history of the home you're buying to ensure there are no legal barriers to purchasing it.
6. Escrow
Escrow is an impartial third-party process in which documents and funds are deposited by buyers, sellers, and lenders to facilitate the closing of a transaction. To learn more, read this short guide to understanding escrow.
7. Closing
During this final step of the home buying process, ownership is transferred from the seller to the buyer, closing costs are paid, and several legal documents are prepared and signed, all leading to the closing date. After closing is finalized and recorded and the funds are disbursed, the home is yours!
8. Moving Day!
Check out my printable Moving Checklist as you get ready for the big day.
---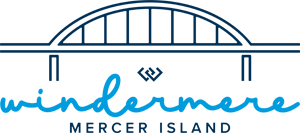 © Copyright 2023, Windermere Real Estate/Mercer Island.