A clever person solves a problem;

a wise person avoids it.

As the days shorten, you can mitigate many mid-winter headaches with some preemptive prep. Proper weatherizing can help protect your home from preventable damage, save money on energy costs, and, most importantly, keep you and your loved ones safe and warm throughout the winter season. Here is a useful checklist to manage your weatherization project. Setting aside some time on a couple of weekend days should be more than enough to knock this out. Scroll down for helpful tips and click here for a printable checklist!

1. Clean the Gutters



After all the leaves, pine cones, pine needles, and other autumnal debris have fallen, clear them out from your rain gutters. This will avoid gutter damage from ice or melted snow draining improperly. Even in warmer locales, gutter buildup & leakage can put undue stress on your roof and home. Make sure your downspouts are pointing away from your home's foundation to prevent basement leaks and flooding.
2. Look at the Roof



Check for any damaged shingles, corroded flashing, or leaky vents that need to be repaired. When the first heavy rain comes after a long dry spell, check the underside of the roof for moisture on joints or insulation. Mark any spots that you find and then hire a roofing specialist to repair these leaks. If you wait until spots show up on your ceiling, insulation and sheet rock will have also been damaged and you could have a mold problem too. You can find tips on how to solve roof & gutter issues in this great article from http://FamilyHandyman.com.
3. Check the Siding

While the weather is still nice, look for any gaps or cracks and seal them with exterior caulk (here are some tips). You should also touch up any old or loose paint to ensure your home's exterior has a weatherproof seal.
4. Trim Tree Limbs

If your property has large trees, check for loose branches and call someone to trim back any limbs that may fall in your yard, on your roof or even damage a window. Branches that touch your house and overhang your roof are convenient on-ramps for pests, so trim back branches so they're at least four feet from the house.
5. Reverse Ceiling Fans

If you have ceilings fans in your home, there is a handy trick you can use to improve your home's heating efficiency. By reversing the direction of your ceiling fan—running the blades in a clockwise direction—you'll create a slight updraft, forcing warm air near the ceiling downward.
6. Weatherize Doors

If an exterior door doesn't have a snug seal when closed, replace the weather stripping; self-adhesive foam stripping is much simpler to install than traditional vinyl stripping but has a shorter lifespan. If there is a gap under the door (which can happen over time as a house settles), you may need to realign the door and replace the vinyl door bottom and/or door sweep.
7. Service the Furnace

Preventative maintenance is crucial for your home's heating and air-conditioning systems. Fall is a smart time to have your systems checked and tuned up. Don't wait for extreme temperatures to arrive, when service companies are slammed with emergency calls. Replace filters if you use a furnace and clear out any vents and ducts that carry heat through them. If you have baseboard heaters, wipe them of dust and remove any debris that might catch fire.
8. Check the Chimney



Make sure to have chimneys and air vents inspected and cleaned early in the season if you are planning on warming your home with a wood-burning source. When your fireplace is not in use, make sure to close the damper—some resources estimate an open damper can increase energy consumption by as much as 30%, increasing your bill about $200.
9. Test Safety Devices



Most house fires happen in the fall and winter, with holiday cooking and heating systems both being common causes. Deadly carbon monoxide can also be released by furnaces, stoves, fireplaces, and space heaters. Protect your household by replacing any smoke detectors and carbon monoxide monitors as needed. Check the indicators on your fire extinguishers to make sure they're still good (or install them if you don't have them—a Class B extinguisher for the kitchen is a good place to start, but you might need more according to this guide).
10. Winterize Plumbing

Make sure any pipes in unheated spaces—such as the crawl space, basement, or garage—are properly insulated to prevent freezing and bursts. Disconnect hoses and install hose bib covers on all outdoor faucets. Winterize your in-ground sprinkler system…here's a great wikiHow article with 3 different methods.

---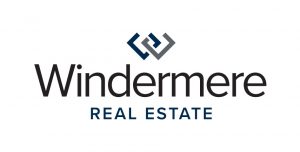 We earn the trust and loyalty of our brokers and clients by doing real estate exceptionally well. The leader in our market, we deliver client-focused service in an authentic, collaborative, and transparent manner and with the unmatched knowledge and expertise that comes from decades of experience.
2737 77th Ave SE, Mercer Island, WA 98040 | (206) 232-0446
mercerisland@windermere.com
© Copyright 2022 Windermere Mercer Island.
Adapted from articles that originally appeared on the Windermere blog December 21, 2020, by Sandy Dodge; October 7th, 2019 by Meaghan McGlynn; and September 16, 2016 by Windermere Staff.