Hello 2022! Life in the new normal goes on, and with it continues a trend toward all things natural and nostalgic. We're still seeing the Scandinavian concept of "hygge" live on in warm accents and cozy textiles, but with a newer emphasis on "perfect imperfection" (known as "wabi-sabi" in traditional Japanese art). Irregular curves, handmade decor, and mismatched kitsch are slowly creeping in on the cleaner lines of minimalism. With it comes an earthier palette and an emphasis on sustainable and reclaimed materials…


What started with a houseplant trend has bloomed into a full-blown biophilic craze–borrowing from a design concept centered around bringing the outdoors in. Now plants are going beyond the pot into integrated indoor gardens, floral ceilings, greenery-inspired motifs, and plant-focused decor/furniture all designed to create a visual connection with nature. We're also seeing a focus on natural lighting and fresh air, with folding window walls and alfresco living spaces increasing in prominence.

Looking for a houseplant refresh? Try a sansevieria (a.k.a. Snake Plant)–not only is it easier to care for than last year's fiddle leaf fig, a NASA Clean Air Study found that it's capable of removing pollutants such as formaldehyde, xylene, and toluene from the air in addition to CO2.
---
Another extension of the nature trend, organic curves are gradually usurping the sharper geometric shapes of recent years. From curvy, retro furniture to barrel-vaulted ceilings and archways, design is taking a softer turn. A recent Pinterest report also showed trending searches for curved walls, bars, and kitchen islands.

---

Shades of green and warm neutrals are the "it" home colors for 2022, shifting a bit away from cooler whites and steel greys. Rich earth tones such as camel and terracotta are cropping up as accent colors to promote that cozy, hygge vibe. Nature-inspired blue also remains in the palette. We're seeing a continued turn toward earthier gold and bronze metal hardware (in addition to contrasting black).
Layers of texture follow the earthy trend—look for natural linen and bouclé textiles, along with a mix of wood, leather, metal, and stone for furniture and accessories. Textured walls are also trending with faux plaster and limewash paint on the rise.

---

Open floor plans still reign supreme (even post-quarantine), but all that working from home has made us think about how we can make our spaces more adaptable. Pocket doors, decorative screens, and kitchen islands are being seen as a way to create some division without permanently disrupting flow or line of sight.
Multi-functional furniture and rooms are also increasingly popular. Whether it's a desk placed behind the living room couch, an ottoman with a pull-out desktop, or an integrated nook, the concept of "entangled" spaces without clear use delineations is something many people are embracing.
As an add-on to flowing public spaces, private "emotional escape rooms" are one of Pinterest's predicted trends for 2022. Tiny library rooms, music-themed rooms, and massage rooms are all trending in searches. Home theaters are making a comeback after previously being eschewed for taking up too much space. Yoga studios and intimate lounges are also appearing more frequently on architectural wish-lists.
---
As supply issues have limited the supply of new furniture and decor, consumers are turning to high-quality vintage and flea market finds for a trendy, sustainable alternative. People are also infusing their personality into a more "maximalist" design concept with gallery walls full of favorite art/photos, richly patterned rugs, antique statement pieces, and favorite objects (such as guitars) incorporated into their decor.

Consumers are also putting more thought into the ethics of what they buy and where they buy it—especially as younger eco-friendly generations begin to purchase and remodel homes. Sustainable materials and energy-efficient products are in higher demand than ever. Reclaimed, locally sourced, and responsibly made furnishings are also trending in popularity.
---
Need an easy refresh? Try adding throw pillows, blankets or artwork in hues from Pantone's Spring/Summer 2022 color palette. For paint inspiration, check out the latest trends on Sherwin-Williams' blog.
---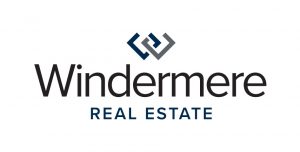 We earn the trust and loyalty of our brokers and clients by doing real estate exceptionally well. The leader in our market, we deliver client-focused service in an authentic, collaborative, and transparent manner and with the unmatched knowledge and expertise that comes from decades of experience.
© Copyright 2022, Windermere Real Estate/Mercer Island.