As we approach the darkest days of the year, a few tweaks in your interior lighting scheme can brighten your home (and your mood) from the inside out. Here are some great tips from Real Simple for a lighting scheme that is flattering and functional…

Use a combo of overhead and up lighting for a brilliant, flattering effect
Include functional task lighting tailored to how the space is used—here are rules of thumb for wattage equivalents to use:

Reading: 40-60 watts with minimal glare
Work space: 60 watts max for a desk lamp, with additional soft lighting no brighter than the computer screen
Makeup: 60-80 total watts of light (two 40-watt side sconces, or a few 25-watt vanity bulbs)

Dimmer switches allow you to adapt lighting for multiple uses, while also saving energy and increasing bulb lifespans—newer smart plugs, switches and bulbs are an affordable and easy way to do it with added benefits like automation and color tuning
---

Use a variety of upward glow for ambience + downward glow for reading
Light three corners of the room and focus one of the lights on a beautiful object or chair
Consider smart bulbs/plugs that allow you to adjust brightness and tone, especially if you also watch TV in this room
---

Showcase the table with a chandelier or pendant placed 36-48 inches above its surface, with a max of 100 total wattage equivalent
Avoid shadows on faces by choosing a fixture that is 1/2 to 3/4 the width of the table
Supplement with more dim, indirect lighting such as table lamps, sconces, or battery powered votive candles
---

Overhead lighting works best to illuminate work spaces—think pendants, recessed lighting, and under-cabinet lights
Place pendants about 36-48 inches above the countertop, spaced evenly beginning 12-15 inches from either side of the island, peninsula, or table
---

Position bedside lamps so that the bottom of the shade is 16-18 inches above the top of the mattress (a lamp that is 26-28 inches tall including the shade is usually a good bet)
Soft and cozy is key–angle any bright directional lighting away from the bed, and add one or two small lamps with warm, dim bulbs for a candlelight feel
Dimmers or smart bulbs work well here, too!
---

Sidelights—such as sconces—are great for makeup and should ideally be about 36-40 inches apart to evenly light your face
Position side fixtures about 60-65 inches up from the floor, or so that the bottom of the shades are just below eye level
Overhead lights provide good additional illumination for showering or cleaning
If your bathroom is large, consider a direct overhead light for the shower
---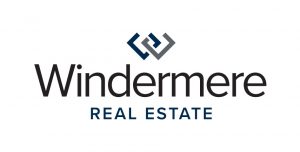 We earn the trust and loyalty of our brokers and clients by doing real estate exceptionally well. The leader in our market, we deliver client-focused service in an authentic, collaborative, and transparent manner and with the unmatched knowledge and expertise that comes from decades of experience.
2737 77th Ave SE, Mercer Island, WA 98040 | (206) 232-0446
mercerisland@windermere.com
© Copyright 2021, Windermere Real Estate/Mercer Island.