"We make a living by what we get; we make a life by what we give."

Giving to others can enrich our own lives in ways we never imagined. With that in mind, here are some of our favorite Seattle-area organizations who are in need of time, resources, toys, and more to help improve the lives of homeless and low-income families in our area. You might also check out these tips on how to make the most of charitable giving. Together we can make the holidays a little brighter for everyone!

---

Each night in King County, almost 1,100 unaccompanied youth and young adults experience homelessness on any given night, and around 70% of these youth sleep outside because of lack of shelter or housing. Why? A national study found that over 90% of homeless youth reported family conflict and 1/4 suffered from abuse and neglect before they reached the streets. YouthCare builds confidence and self-sufficiency for homeless youth by providing a continuum of care that includes outreach, basic services, emergency shelter, housing, counseling, education, and employment training. Lend a hand by donating most needed items, delivering a warm meal, hosting a virtual fundraiser, or hiring a YouthCare graduate.

http://youthcare.org/
(206) 694-4500
2500 NE 54th Street, Seattle
---
Northwest Harvest's mission is to end hunger in Washington. They partner with 375 food pantries, meal programs, and high-need schools across the state to provide nutritious food (an average of 2 million meals per month!) and promote good health for those in need. You can help by hosting a virtual food drive, making a cash donation, or volunteering (children age 9 and up can volunteer with you!).

http://www.northwestharvest.org/
1 (800) 722-6924
SODO Community Market Food Bank: 1915 4th Ave S, Seattle
Kent Warehouse: 22220 68th Ave S, Kent
---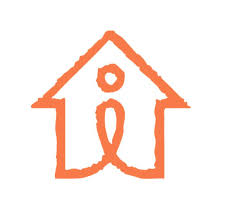 Mary's Place helps homeless women, children and families from the greater King County area. You can help by participating in their giving tree tag program now through December 11th. You can also volunteer your time, donate wishlist items, or share your used clothing, blankets, and coats.
http://www.marysplaceseattle.org
(206) 621-8474
Donation Center in SODO: 9 South Nevada St, Seattle
Mary's Place at the Regrade: 720 Blanchard St, Seattle
---
Hopelink provides critical services to homeless and low-income families, children, seniors, and people with disabilities on north and east King County. You can help by donating to their Greatest Needs Fund, volunteering at one of their centers, participating in their Turkey Trot 5k fundraiser (virtual this year), or making a cash donation to support their "Lend a Hoping Hand" holiday giving campaign.
https://www.hopelink.org/
(425) 869-6000
8990 154th Ave NE, Redmond
---

Did you know less than 50% of Washington state youth in foster care graduate from high school? Treehouse seeks to level the playing field by providing academic and other essential support foster kids need to graduate at the same rate as their peers, with a plan for their future. You can help by hosting a holiday drive, purchasing items on their holiday wish list, volunteering, or donating.
https://www.treehouseforkids.org/
(206) 767-7000
2100 24th Avenue S./Suite 200
---
With a mission to help people in need of immediate food assistance, the Emergency Feeding Program partners with 120 local agencies to distribute 42,000 meals of quality, nutritional food per week and ensure that no one will go hungry tonight. Your volunteer time or cash contribution would be most appreciated.

https://www.emergencyfeeding.org/
(425) 277-0300
851 Houser Way N, Suite A, Renton
---
Eastside Baby Corner was founded by a local pediatric nurse concerned about the large numbers of babies in her practice who began life without basic essentials like adequate food, clothing, beds, or safety equipment. Today Eastside Baby Corner's locations in Issaquah, Northshore and Bremerton collect, purchase, and distribute essential care items such as formula, diapers, car seats, warm coats, school supplies, and more for babies and children in need. You can help out by donating goods or cash, shopping off their wish list, volunteering or organizing a drive.
Eastside Baby Corner:
http://babycorner.org
(425) 865-0234
1510 NW Maple St, Issaquah
---
Last year, King County Toys for Tots donated 85,169 toys to 61,092 local children in need. Consider helping out this year by making a cash donation, donating a toy before December 15th, hosting a Toys for Tots event, or asking your organization to become a toy drop site.
https://fort-lewis-wa.toysfortots.org
Coordinator: GySgt Edward Chapman, 760-405-3203
---
Every year, nearly 40% of our country's food ends up in landfills, while millions go hungry. Food Lifeline attempts to solve both problems by rescuing millions of pounds of surplus food from farmers, manufacturers, grocery stores, and restaurants. They then deliver this healthy and nutritious food to more than 350 food banks, shelters and meal programs across Western Washington–providing the equivalent of 201,000+ meals every day for hungry children, adults and seniors. You can help by volunteering (opportunities are available for kids as young as 10, too!), donating funds or hosting a food drive.
https://foodlifeline.org/
(206) 545-6600
815 S 96th St, Seattle
---
Wellspring helps low-income and vulnerable individuals, children and families in Seattle and King County address issues such as mental health, family homelessness, early learning, basic needs, and domestic violence intervention. Each year they help thousands of children and families break cycles of instability, homelessness, and adversity to achieve positive, permanent change. You can help by donating essential items, cash, or your old vehicle. You can also get your kids involved in the Kids Helping Kids youth philanthropy program.
http://wellspringfs.org/
(206) 826-3050
1900 Rainier Avenue South, Seattle
---

Founded and run by a group of philanthropic women over 100 years ago, Seattle Children's mission is to provide hope, care and cures to help every child live the healthiest and most fulfilling life possible. You can help their patients by donating a new toy or gift card, volunteering, contributing funds, or supporting one of its guilds (such as the Project Kids Cancer Cure Guild).
http://www.seattlechildrens.org
(206) 987-2000
4800 Sand Point Way NE, Seattle
---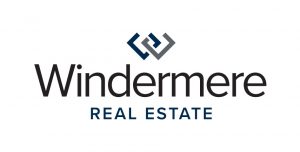 We earn the trust and loyalty of our brokers and clients by doing real estate exceptionally well. The leader in our market, we deliver client-focused service in an authentic, collaborative, and transparent manner and with the unmatched knowledge and expertise that comes from decades of experience.
© Copyright 2021, Windermere Real Estate/Mercer Island.