While you may still be busy filing your 2017 taxes, it's important to look ahead and be aware of how the new 2018 tax reform laws will affect next year's return–especially if you're a homeowner. Those who itemize will need to note some big changes in what they can and cannot deduct. Many will instead choose to use the new higher standard deduction ($12,000 for single individuals and $24,000 for joint returns) rather than itemizing their deductions.
What can you do now? Check in with your accountant for advice specific to your situation and filing status. Also, you'll probably want to update your withholding amount to reflect the new deduction amounts. In the meantime, here is the skinny on 5 changes that may affect you if you own a home…
1. Mortgage Interest Deduction
The deduction that allows homeowners to reduce their taxable income by the amount of mortgage interest they pay has been scaled back.
For loans taken out after 12/14/17, you can now only deduct mortgage interest paid on the first $750,000 of combined debt for primary and secondary residences (or $375,000 if married filing separately).
Current loans of up to $1 million are grandfathered and are not subject to the new $750,000 cap if they were taken out before 12/15/17 (or if you entered into your purchase contract prior to 12/15/17 and the sale closed by 1/1/18).
You can continue to deduct the interest on grandfathered loans even if you refinance.
2. Home Equity Loan Deduction
Under the former tax law, you were able to deduct the interest on up to $100,000 of home equity debt even if the proceeds were used for something other than buying or improving the home (for example, an equity line of credit used to pay college tuition). This is now no longer the case.
New 2018 law eliminates the deduction for interest on home equity debt unless it's used to buy, build, or substantially improve the home that secures the loan.
Loans to buy second homes do not qualify for the interest deduction if they're taken out against the equity of your primary home.
3. Deduction for Property & Sales Taxes
Tax relief for homeowners who pay property taxes has also been limited.
Itemized deductions for property taxes, sales taxes, state income taxes, and any other local taxes will now be limited to a combined total of $10,000.
The combined limit drops to $5,000 if married filing separately.
4. Deduction for Moving Expenses
While you used to be able to deduct some moving expenses when you moved for a new job, this deduction has been repealed for everyone except active-duty members of the armed forces.
5. Deduction for Casualty Losses
Under former law, substantial losses to your home and personal property through things like fires and robberies could be deducted from your taxable income. Under the new law, this deduction is eliminated for everything except presidential-declared natural disasters.
Want to know more?
The above article is presented for informational purposes only and is not intended to replace professional tax advice from your accountant.
Sources:
"The Tax Cuts and Jobs Act – What it Means for Homeowners and Real Estate Professionals," by the National Association of Realtors
"5 Homeownership Changes Coming Under New Tax Law" by NerdWallet
"Tax Reform" by the Internal Revenue Service
---
ABOUT WINDERMERE MERCER ISLAND
We earn the trust and loyalty of our brokers and clients by doing real estate exceptionally well. The leader in our market, we deliver client-focused service in an authentic, collaborative and transparent manner and with the unmatched knowledge and expertise that comes from decades of experience.
©2018, Windermere Real Estate/Mercer Island

Posted on March 12, 2018 at 4:29 pm
Windermere Mercer Island
Posted in
Uncategorized
Tagged

2018, casualty loss, changes, deductions, equity, expenses, interest, mortgage, property, reform, tax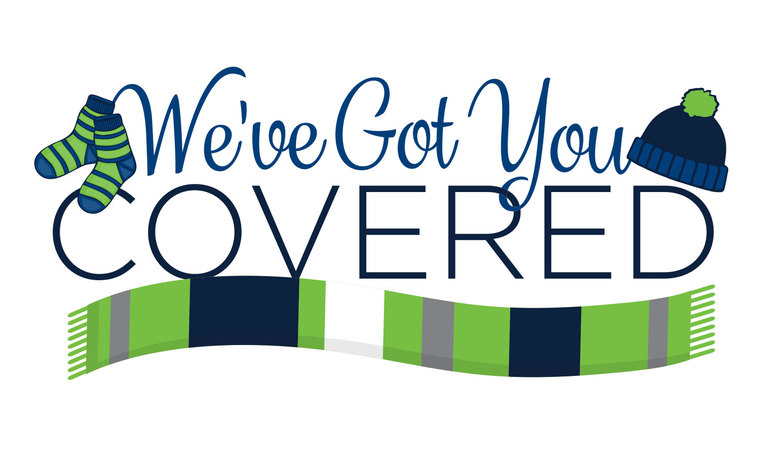 This blog post originally appears on the Windermere Blog, author Marilou Ubungen
Earlier this year, Windermere and the Seattle Seahawks announced that we were joining together to help #tacklehomelessness. For every home game tackle made by the Seahawks, the Windermere Foundation is donating $100 to YouthCare, a non-profit that provides support and services to homeless youth throughout the Puget Sound area.
As proud as we are of our #tacklehomelessness campaign and the money we're raising, we know we can do more.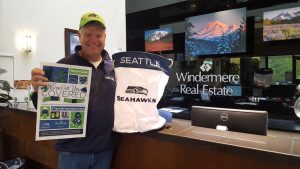 That's why we're excited to announce Windermere's "We've Got You Covered" winter drive benefitting YouthCare. Each night in Seattle, nearly 1,000 young people are homeless. And with the winter months quickly approaching, YouthCare is in dire need of survival supplies to keep homeless youth warm and dry during the long, wet winter.
Here's what we are collecting:
Warm socks
Hats
Scarves
Gloves/mittens
From October 17 through November 14, you can drop off donations to participating Windermere offices in King and Snohomish Counties*. Our friends at Gentle Giant Moving Company are generously donating their time and trucks to pick up all of the donations from our offices. Donations can also be dropped off directly to YouthCare in South Lake Union at the James W. Ray Orion Center: 1828 Yale Avenue.
We hope you will consider making a donation to our "We've Got You Covered" winter drive. Feel free to contact your Windermere agent or local office for more information, or email justask@windermere.com.
Windermere Winter Drive Drop-Off Locations